Mid-Continent Liberty Festival - MidFest
An unorganized non-event for fellowship with kindred spirits seeking a stateless society
Every April and October
MidFest may be the liberty festival for you, if the following are too far away: FloteFest.com (Texas April), Chillderburg.com (Texas May), PorcFest.com and *ForkFest.party (New Hampshire June-July), Midwest Peace and Liberty Fest at mplfest.org (Michigan July), *JackalopeFreedomFestival.com aka JackFest (Arizona July-August), *AnarCon.com (Virginia August) and VonuFest at paznia.com/vonufest (Illinois September)
[* indicates nobody in charge, like MidFest].
Contact MidFest about any other similar outdoor liberty festivals to be listed here.
Nobody is in charge with spontaneous order established between free individuals.
PLEASE SHARE MidFest.info with all your liberty loving friends. Promotion is a totally decentralized effort. The flier to post everywhere is HERE.
Buy your MidFest swag at the banner below.

Stay as long as you like. No reservations for RV spots and borderless primitive campsites. Cabin reservations are made directly with the camp owners. Enjoy Camp Copperhead (CampCopperheadSpavinaw.com) and the scenic area around starting 10 October until whenever...
Moral Code: The non-aggression principal. This includes pets which, if prone to aggression against others or their pets, are not welcome. Some consider recordings to be a potential threat and permission should be asked before recording anyone. Also, see the camp owner's rules.
Participate in the Agorist Market at sellers' campsites with no selling fees.
Speakers are welcome. A schedule may be posted onsite. Someone may bring a sound system.
Musicians bring your acoustic instruments.
Bring what you'll need for overnight temperatures possibly dipping to near freezing.
Most things you might need are 5-minutes away in Langley or the T General Store 1/3 mile away.
No admission cost beyond the campground fees paid to Camp Copperhead.
Nightly $20 for camping with 1-2 adults, $40 for RV sites with 1-2 adults, add $10 each for over 2 adults, youths under 18 free.
Cabins: call Copperhead campground for limited availability 918-399-5234
Peak weekend day passes $10 per adult, youths under 18 free.
Pool use $10 for everyone not already paying to camp or day pass.
Camp owner's rules: Amplification must not disturb long-term campers at night. Please don't hurt the grass, trees or other campground property. Keep campfires in the fire rings. No guns or people under 21 inside either of the two on-site bars due to state law. No glass containers or unattended children in the pool area. Weed purchases at the owner's nearby dispensary require a medical marijuana card which can be purchased in advance.
Camp details are at CampCopperheadSpavinaw.com. Includes free showers, restrooms and water from rural water district.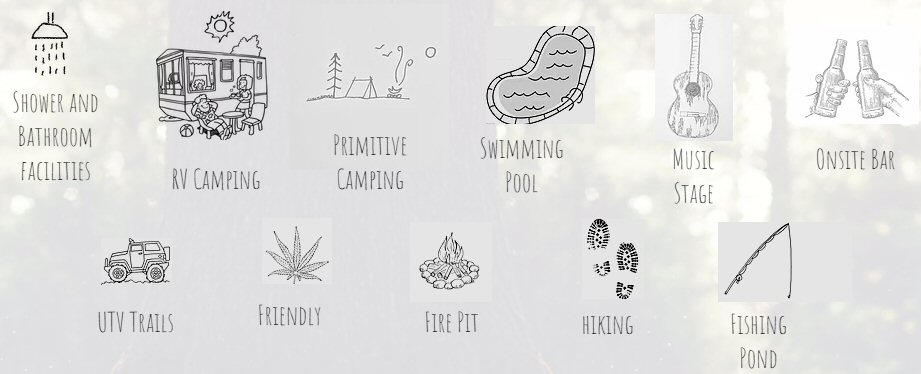 Also, coin operated laundry.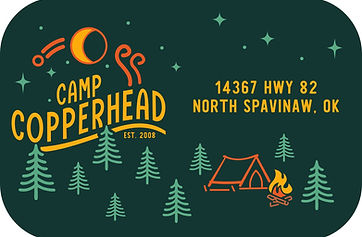 This site has an unstoppable Web3 mirrors at
qortal://website/MidFest
and on IPFS at
https://ipfs.io/ipns/k2k4r8m7hcxaf1jfbyczlf9q9l8mh0oifbt358isb60aqbtiesa38v3u
or
https://dweb.link/ipns/k2k4r8m7hcxaf1jfbyczlf9q9l8mh0oifbt358isb60aqbtiesa38v3u
or
ipns://k2k4r8m7hcxaf1jfbyczlf9q9l8mh0oifbt358isb60aqbtiesa38v3u
Bookmark these, just in case, and prepare for the day when this site may be blocked.